Testimonials
What people are saying about Jeevan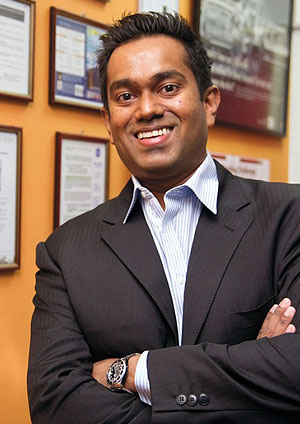 1. "Every CEO needs to have this guy by your side as an advisor. Meet the "Joe Black" of Malaysia!"
–Shahnaz Karim, Chief Culture Officer at BULB-HAVAS and Founder of The Ripple Effect.

2. "Where do I begin? Jeevan has provided me and my team exceptional services over the last 4 years. What impresses me most is his in-depth knowledge on all aspects of business. Me and my team had great results in such a short span of time. With his creativity and ideas, we took many new directions and achieved many goals. I highly recommend talking to Jeevan. He is a tremendous asses to me and my team."
– Nandha Nadeson, Vice President Affin Hwang Investment Bank Berhad

3. "Jeevan is one of the best business consultants in the region. His dedication and devotion to his clients make him a great consultant. I achieved great results while I was under his guidance."
– Nila Palacios, Director of Nila Palacios Sdn Bhd

4. "Jeevan has won many awards and it is easy to see why. Highly energetic and knowledgeable, his role as a guide will take any business to a higher level."
– Redza Rais Jamil, Boeing 777 Captain at Emirates

5. "Jeevan really delivers MORE than he promises. He walks the talk. He is really interested and cares for my business. I can see his sincerity and his own discipline to improve himself in order to add value for us. Thank you Jeevan and God Bless You!"
– Esther Ong, Esther Ong Tengku Saiful & Sree.

6. "Jeevan has shown me business is a simple mathematics and simply add value to whatever you do will bring money."
– Abd Halim Husin, Abd Halim K P Tan & Co.

7. "I have learned a lot about doing business more than any ever taught in other seminars."
– Lee Jun Meen, N3T Sdn. Bhd.